Leading Faculty Inquiry Groups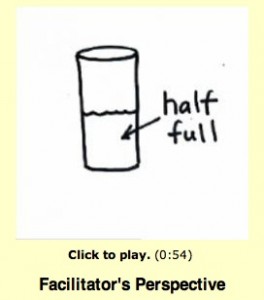 Image: Myra Snell (Los Medanos) describes how she brought together her FIG (what she calls a "Teaching Community") to talk about the pre-algebra curriculum. Click image to go to her Windows on Learning case study.
What FIGs Do:
Create professional communities in which educators can share what happens in classrooms
Articulate and negotiate the most important outcomes for student learning
Use the tools of classroom research to understand the experience of students more deeply
Share insights and findings
Examine a wide range of evidence, from examples of student work to campus-level quantitative data that describes patterns of student performance
Invite, and offer, critical reflection and peer review
Collaborate in the design of curricula, assignments, and assessments
Build trust as an essential component of ongoing improvement
Support professional identity and responsibility among educators
Resources for leaders and facilitators of Faculty Inquiry Groups (FIGs):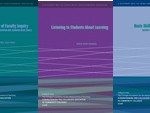 Several publications from Carnegie's SPECC Project have discussions, guidelines, and case descriptions of Faculty Inquiry Groups. See especially Mary Taylor Huber's The Promise of Faculty Inquiry, as well as the pamphlet Faculty Inquiry in Action. All of the SPECC publications are available at the SPECC site or via direct links to the publications in the Resources section of this toolkit.
__________________________________________
How to Facilitate a Teaching Community (Los Medanos): A guide written for faculty who have been tapped to run a Faculty Inquiry Group or Teaching Community. Get the pdf here: How to Facilitate a Teaching Community.
__________________________________________

October 15, 2008