November 14, 2008

A unique example of inquiry emerged at Chabot College, where they aimed to capture student voices in a way that would catalyze improvement for both learners and teachers. Determined to frame basic skills as a challenge cutting across the curriculum-beyond English and mathematics (though they were the central focus of SPECC) and beyond courses designated as basic skills-Chabot set about to make reading an issue of broader concern and awareness across the campus:
We at Chabot College have been reflecting on basic skills 'issues' over the past two years, and we have begun to wonder whether our thinking about reading as a basic skill, as something our students should have learned in high school or in developmental English classes, might be working against us-and our students. The discussion of reading as a basic skill needs to come out of the hallways of English/ESL departments and be taken up by all disciplines. (Flyer for Chabot College regional conference on reading, 2007.)
Toward this end, the campus brought together a group of students who collaborated on a one-hour video that makes reading issues dramatically visible. The many students featured in the video talk about their (sometimes impoverished) history as readers, their reactions (frustration, withdrawal, excitement, urgency) when faced with unfamiliar and difficult texts, and the help that teachers do and (mostly) do not give when handing out reading assignments. The result, Reading Between the Lives, has been used in faculty development settings, and also in classrooms, where it has sparked conversations with and among students about their routines as readers, where they encounter roadblocks, and what strategies they find helpful.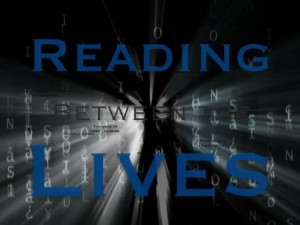 Projects like these extend the meaning of inquiry by giving a central place to the student voice and underlining the need to find or create many more occasions when that voice can be captured and heard (Bueschel, Listening to Students about Learning, 2008).
If you would like information about Reading Between Lives, contact Sean McFarland, The Making Visible Project. smcfarland@chabotcollege.edu; 510-723-7427.
Reading, Student voice, Uncategorized Comments Off